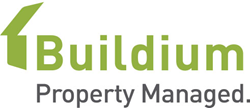 Boston, Mass (PRWEB) September 11, 2014
Property management software company, Buildium, introduces its first-ever Women in Technology Scholarship, a $ 2,500 award to be presented this fall to a student who is pursuing an undergraduate or graduate degree in Product Design, Interaction Design, User Experience Design, Engineering or Computer Science. A panel of judges at Buildium will award the prize to the student who writes the best essay describing her inspiration for pursuing a career in technology.
In addition to the fall scholarship, Buildium will award a second Women in Technology Scholarship in the spring of 2015. The new scholarship follows last years debut of the companys Build U. Scholarship, first awarded in the fall of 2013, and then again in the spring of 2014. Both scholarships support the companys commitment to increasing opportunities for design and development students of all ages, helping them successfully launch or further their careers and make meaningful contributions to the software industry.
The software field provides a lot of great opportunities for entrepreneurs and creative people, and a solid education is an excellent foundation, said Buildium CEO Michael Monteiro. When it comes to women seeking education in design and development, the numbers, unfortunately, are headed in the wrong direction. In 2012, women in the U.S. earned 57 percent of the undergraduate degrees in the U.S. but only 18 percent of the Computer Science and Information Science degrees.
On its own, this scholarship wont level the playing field, Monteiro added. But it will help one more woman stay committed to her chosen field, especially considering todays high cost of education. I was very lucky to graduate from the school of my choice, and it opened a lot of doors for me. I hope that this scholarship will encourage more technology entrepreneurs to support women who want to enter the field.
To qualify, students must be at least 18 and enrolled in a Product Design, Interaction Design, User Experience Design, Engineering or Computer Science program at an accredited U.S. college or university. The deadlines for submitting the qualifying essay are October 1, 2014 for the fall scholarship and April 1, 2015 for the spring scholarship. For eligibility rules and complete details, please visit Buildiums Women in Technology Scholarship page.
ABOUT BUILDIUM

Buildium provides easy-to-use, affordable cloud property management software solutions to property managers and community associations. Founded in 2004, today more than 9,500 customers use Buildiums online property management software to manage nearly three-quarters of a million units in 31 countries. For more information, visit buildium.com.