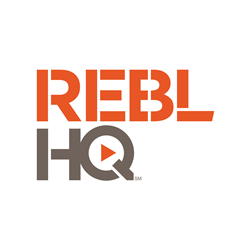 Winter Park, FL and Los Angeles, CA (PRWEB) March 20, 2015
Full Sail University, a worldwide educational leader in entertainment, media, technology, and the arts, and Maker Studios, the global leader in short-form video and the largest content network on YouTube, announced today a unique collaboration to produce premium programming at the new digital entertainment studio REBL HQ located on the Full Sail University campus in Winter Park, Florida, as well as develop and launch an online video creator curriculum.
Located in a brand-new facility that houses state-of-the-art video soundstages, REBL HQ will create content across genres such as comedy, gaming, beauty, travel, and more; will provide students with real-world opportunities to participate on professional productions, as well as study development, production and distribution for online short-form video; and will serve as an innovation hub for the evolving world of online video delivery systems, production techniques and storytelling.
Full Sail consistently works alongside entertainment industry leaders to create, mold and evolve pioneering curriculum and opportunities for our students. In addition to the exciting productions that will occur within REBL HQ, we know we have aligned with the industry leader in short-form content and look forward to the collaboration and educational opportunities that result with Maker, said Garry Jones, president of Full Sail University.
Full Sail University and Maker will develop and collaboratively offer innovative coursework in online video to a global student base through Full Sails award-winning online learning platform. The curriculum will provide instruction on best practices in content creation and optimizing online video creators ability to attract audiences.
Maker is always looking for new ways to help creative people develop their skills and grow audience to their full potential. We want to empower students with the proper skills to become a successful part of the digital content ecosystem. Were excited to produce programming with REBL HQ as well as share our expertise with Full Sail students, said Erin McPherson, chief content officer of Maker Studios.
While production activities commenced earlier this year at REBL HQ, today marks the official ribbon cutting ceremony to open the studio timed to Full Sails annual University Hall of Fame celebration, which recognizes the extraordinary accomplishments of graduates who have excelled in their career field.
Full Sail and Maker are working collaboratively on original content initiatives as part of REBL HQ such as todays launch of actress Gianna Simones YouTube channel (http://www.youtube.com/giannasimone) featuring the original series Love, Gianna. Another example is a five-episode series documenting student game developer teams and Maker talent such as Keyori challenged with creating a video game in just 48 hours. Full Sail Game Maker Challenge premieres March 28 at http://www.FullSail.edu/GameMakerChallenge.
About Full Sail University:

Full Sail University is an award-winning educational leader for those pursuing careers in the entertainment and media industry. Founded in 1979, Full Sail has been recognized as one of the 2014 Top 25 Graduate Schools to Study Game Design by The Princeton Review, one of the Top 25 Music Schools by The Hollywood Reporter, one of the Best Music Programs by Rolling Stone Magazine, and one of the Best Film Programs by UNleashed Magazine. Full Sail was named the 2014 School/College of the Year by the Florida Association of Postsecondary Schools and Colleges, received the 21st Century Best Practices in Distance Learning Award from the United States Distance Learning Association, and was recognized as one of the Top 100 Social Media Colleges by Studentadvisor.com.
Full Sail offers on-campus and online Masters, Bachelors, and Associates degree programs in areas related to Art & Design, Business, Film & Television, Games, Media & Communications, Music & Recording, and Web & Technology. Full Sail graduate credits include work on OSCAR